We see it pretty much everywhere we go. Someone wearing a very technical jacket out on the street standing in the rain. From experience I understand why, the technical jackets work! But I have to admit, sticking out like a sore thumb all the time isn't always a good thing. This year were trying to focus on more of the lifestyle gear. Not only because it looks good, but because it works. Blending the high end technologies with the look of urban wear and feel is right in our wheel house and we can't wait to share our thoughts with you.
Coalatree - Cash Work Jacket
The shell and lining of the jacket is about 60% poly and 40 % S. Cafe, a material made infused with recycled coffee grounds to improve UV protection, odor control and drying capabilities. The material is soft to the touch, and had a weight I'd compare to a heavy sweatshirt rather than a work jacket, making it a great Spring/Fall option. With waterproof zippers, elastic waist and cuffs and a small leather patch they keep the work wear feel and function alive. Though not "waterproof" it does surprisingly well in wet weather. It will saturate, but I found it to shed raindrops well when caught in an unexpected shower. I have this jacket in heavy rotation of late, it's been ideal for the MN "Spring", 20-50 degrees and possible rain/sleet/snow at any moment.
Carhartt- Force Equator Jacket
I have thrown on this coat with even the smallest threat of rain. It's extremely light and surprisingly good at regulating temperature. Put a sweatshirt on underneath and you are perfectly content to stand out in the coldest of rains that the season can throw at you. The waterproofing is exceptional, walking through campus with absolutely no fear of my electronics getting wet underneath. Once inside, a simple flick of the shoulders and the water has practically disappeared from sight. With the three-layer, polyester shell with 4-way mechanical stretch and the Storm Defender waterproof breathable material this jacket is up for anything.
Patagonia - Insulated Fjord Flannel
Patagonia makes some killer gear, from top of the mountain to helli skiing these guys do it all. This shirt jacket has been in a heavy rotation over the last few months as a mid to top layer. The 100% organic cotton paired with the 60 gram insulation makes for a hell of a combo when the temperatures drop. This was the mid-layer I brought to Salt Lake City in mid January and it worked perfect. Shed a layer when you step inside and let the stellar pattern do the talking. Soft to the touch and extremely flexible this will continue to have a home out of the closet for a couple more months. This lightweight jacket is perfect for sunny or overcast days, don't get caught in the rain with out a shell though.
My Pakage
-
Action Series
Underwear are definitely the first item to get packed when I go anywhere. If I over pack on anything, it's definitely the under garments. My pakage just gets it done right, they call it keyhole technology. I compare it too, two little angels wings angled perfectly to keep your business held up with just enough firmness mixed with just enough give to never have to waddle your way down the sidewalk again. The action series features 1.25 in no roll waste bands with 100% hydrophobic wicking polyester. These things rock, I could go into some serious detail with how awesome these things feel. With full length options for the colder temperatures, my pakage is the first choice at The Paddle Junkie for base layers.
Findlay - Hats
These hats are built for good times. Portland based with world domination on the brain these are something you need to have (obviously). What sets these apart is the laces, that when not holding the hat to your noggin, are resting peacefully on the bill. The laces serve two purposes, one, not to lose your hat and two, they make the hat look damn good. Laces are interchangeable, quite easily, which allows for the customization of the cap to your specific outfit. Looking good is high on the priority list! High quality materials, hand crafted care and some of the best designs on the market make these a must have. I put the laces to the test rocking that #findlayforce on a roller coaster. All hats come with a stash pocket glued into the front, it's for holding your ID.With fresh designs coming out on the regular and the option to join the hat of the month club, get Findlay on your side.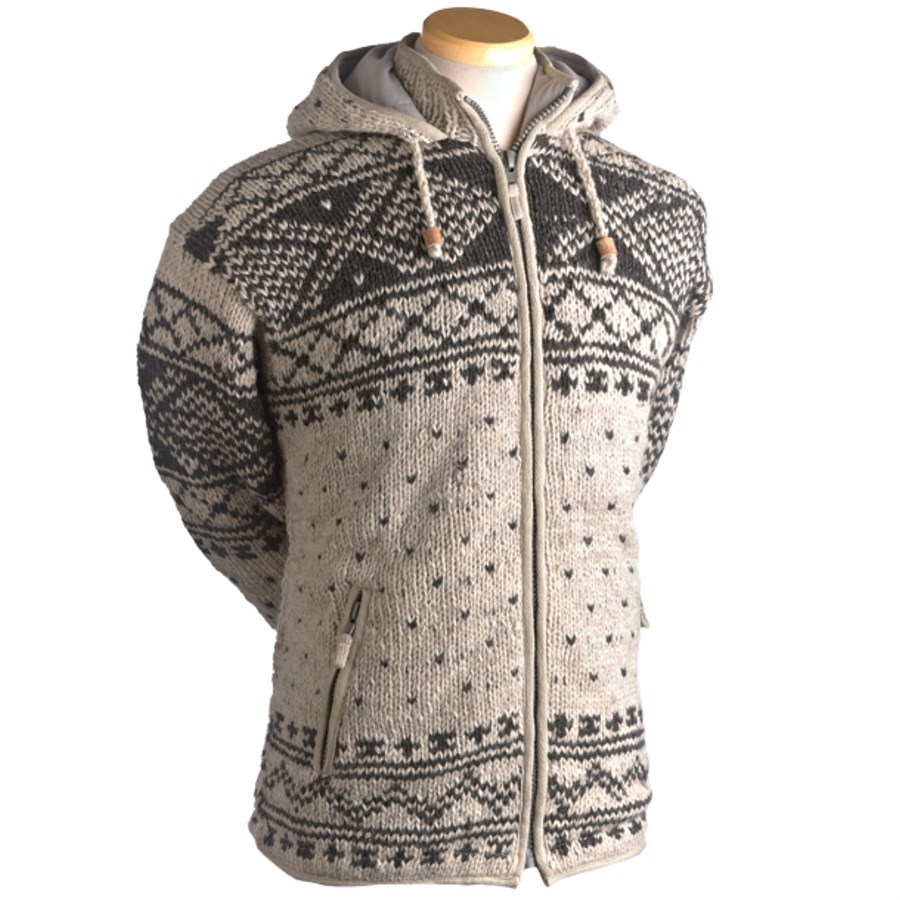 Laundromat - Sweaters
The story of the Laundromat gear is unlike that of most makers of woolen knitwear. The Canadian design team understands the needs of those of us here in this Winter Wonderland. From hefty zippers to lined pockets, all the creature comforts have been integrated. Combine that with their artfully skilled knitters in Nepal and 100% natural wool and dyes and you have some of the nicest sweaters on earth. A proud member of the Fair Trade Federation, Laundromat strives to create quality product while ensuring the planet and all people involved are treated fairly.
These sweaters don't mess around. They are warm, bordering on HOT... Rugged wool lined with a velvety soft fleece make them incredibly sturdy and comfortable (no itchy makes me happy!) The construction is simply amazing, durability is not going to be an issue. The only drawback is, as with most natural wool, the three most dreaded words in laundry; DRY CLEAN ONLY...
Mizzen+Main - Dress Shirt
Derived from the driving forces of the sailboat, the Mizzen+Main dress shirts have catapulted traditional dress wear into a new era. Combining athletic materials into a traditional dress shirt creates the professional look with the feel of your favorite pullover. The moisture wicking four way stretch fabric gives you the freedom to work in the comfort of athletic apparel. The best part of these magnificent dress shirts, machine washable, no more being afraid of destroying your shirts. Not only do they create exceptional dress shirts they have a long list of apparel to keep you dressed to impress. These shirts may not make you look like JJ Watt but they damn will go a long way in making you feel that good.
Bergan's of Norway - Humle Jacket
This is what wool was meant to be. Stylish and technical at the same time, this zip hoodie is a fall-winter-spring juggernaut. We've worn this piece for everything from a light outer layer to a winter busting insulation layer. Throw it on over a t-shirt for a back yard campfire or pair it with a shell for all weather play. Sporting an athletic fit, zip front pockets, accent stitching and a fitted hood, this is a sweater you can wear anywhere and be comfortable and look good. The ultimate in technical lifestyle wear.
Palladium's - Pamba Hi's
After a trial period of 10 weeks, my Palladium's have attracted many compliments and proven themselves as comfortable shoes, even during long days on my feet. Aside from wearing them for daily tasks (going to the store, social outings, work outings, chasing my children) I took my Palladium's to Europe for 2 weeks of touristy exploring. The Palladium's were my primary footwear and I expected that I would regret my decision of not bring running shoes. I beat on these shoes for my 2 weeks abroad. I had 18 hour travel days in them, dragging luggage and children through multiple airports. I spent days romping through unforgiving cobblestone streets for miles and miles on very hot days. Not once did I think about my feet. The Palladiums look good, too. I wore them with shorts as well as jeans, with khakis and linen pants. I could wear them all day for "urban hiking" then wear them again for dinner without feeling under-dressed. Summary: These shoes look good, feel good and they're a bargain at about $60. Available in Hi, Chucka and Oxford versions.
Tweet